HOW TO USE THE BETTER ENERGY HOMES SCHEME TO YOUR ADVANTAGE
Over the last number of years, the SEAI changed the way grants for solar panels in Ireland were to be rewarded under the Better Energy Homes Scheme.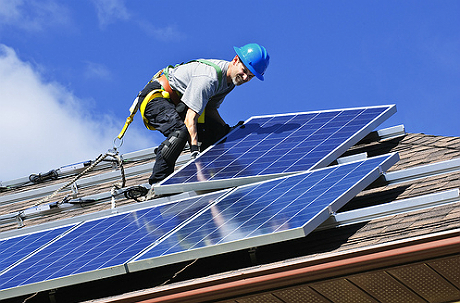 Whilst it has become a little more cumbersome to get access to these grants, the fact remains that there is still €800 available as a solar grant and you can use this to help pay for solar panel water heating systems more easily than you may think. Below we have listed a few points to help you navigate through the initial Solar grant process.
CHOICE
The main advantage to using the Solar panels grant is that it offers more choice. Although the Solar grant system often causes solar panels to be oversized, this sometimes allows for investment in a better system than you may have previously budgeted and allowed for. You may for example have a budget of €3,500 which will purchase a system suitable for 2-3 people but this solar panels system will not be grant aided. However if you become eligible for the SEAI grant you can then upgrade your system to one that is suitable for 4 people. The cost of the new system is €4,200 but if you get the grant of €800 approved, the final cost of this system to you is €3,400 which is cheaper than the smaller system! The primary responsibility for designing a solar panel heating system which is grant eligible lies with the installer.
Below are a FEW TIPS on how to make sure the solar panel system will be SEAI Grant Compliant:
Make sure and record an accurate floor area measurement – this is the internal floor area of the house including dividing walls. Include any other heated areas of the house such as conservatories and utility rooms etc.
Establish what your current usage and future water heating requirements are – it may coincide with the grant requirements making it a good idea to put a larger solar panel grant aided system in place. Ask yourself what is the occupancy of the house now and t will it  still be the same in 5 years time?
Importantly, check the orientation pitch and shading of the roof which has a significant impact on the end result – ideally you require a south facing roof with a 30- 45 degree pitch. Important to check is if there is particular shading assess whether 20% or more of the sky is blocked which may be an issue in terms of solar energy performance. If it's less than 20%, it is not an issue.
What size cylinder is required? Clearly establishing this is very important because of the potential for bad design. Under the SEAI formula – by increasing the size of the cylinder you increase the energy yield from the system which can make your solar panel system become grant compliant.Hotfoot recommends sticking to the 1.5 – 2m2 of solar panel per 100L of cylinder volume rule of thumb.
Solar volume of the cylinder. Most manufacturers specify the solar volume on their cylinders, if not  the SEAI want you to assume 33% of the volume of the cylinder is heated directly by solar. e.g. the solar volume of a 300L cylinder is 100L etc.
CALCULATING ALL THE REQUIRED INFORMATION
Once you have all of this information recorded we can then help design a system that is sure to be grant aided. Ideally, we are looking to produce 10kWh of energy form your solar system per m2 of floor area of house. E.g. a 150m2 house will require a system that produces 1500 kWh per annum; there is a sliding scale on this requirement as the floor area increases.
CONTACT HOTFOOT FOR  A FREE CONSULTATION
Call Hotfoot/Simon Whelan today on 01 2871172 and we can carry out these calculations on your behalf and give some options on what solar panel heating systems may suitable and eligible for your particular property.

Information on the grants for solar installations currently available to business and homeowners are detailed below.